Uttoxeter Racecourse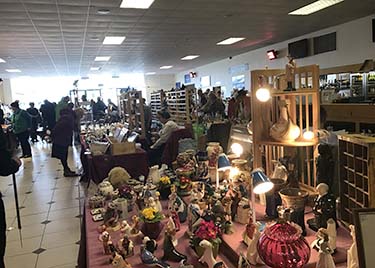 Set in the picturesque settings of the Dove valley, award winning Uttoxeter Racecourse offers the perfect venue for a successful event.



Located in the Heart of the Midlands, with easy access to the A50 and both the M1 and M6 motorways, Uttoxeter also has excellent intercity rail links to London, Birmingham and Manchester and is within easy reach of three major airports.
• Excellent access via new A50 link road
(click here for map and directions)
For Sat. Nav. Use Set Postcode to ST14 8BD



• 100+ Indoor pitches & outdoor pitches as well as furniture pitches



2021 Events:
7th & 8th August.
25th & 26th September.
6th & 7th November.





• 100+ Indoor Stalls and Outdoor Pitches Available
• Catering on Site
• Inside Stallholders Only Unloading 2pm - 5pm Friday
• Outside Grass Pitches After 3pm Friday
•Saturday All Stallholders Unloading from 6am



Forthcoming events:
To be arranged



Details:
2 days under cover
Single fully pre-paid £55.00
Double fully pre-paid £95.00
2 Day Outside Vehicle Pitches
Fully pre-paid £50.00
1 Day Casual Pitches
Available at a cost of £30.00
(Please phone for availability)
• Unloading from 6am Saturday for all Exhibitors
Admission Saturday 8.00am - 4.00pm
Sunday 10.00am - 4.00pm £2.00



You can't afford
to miss it!